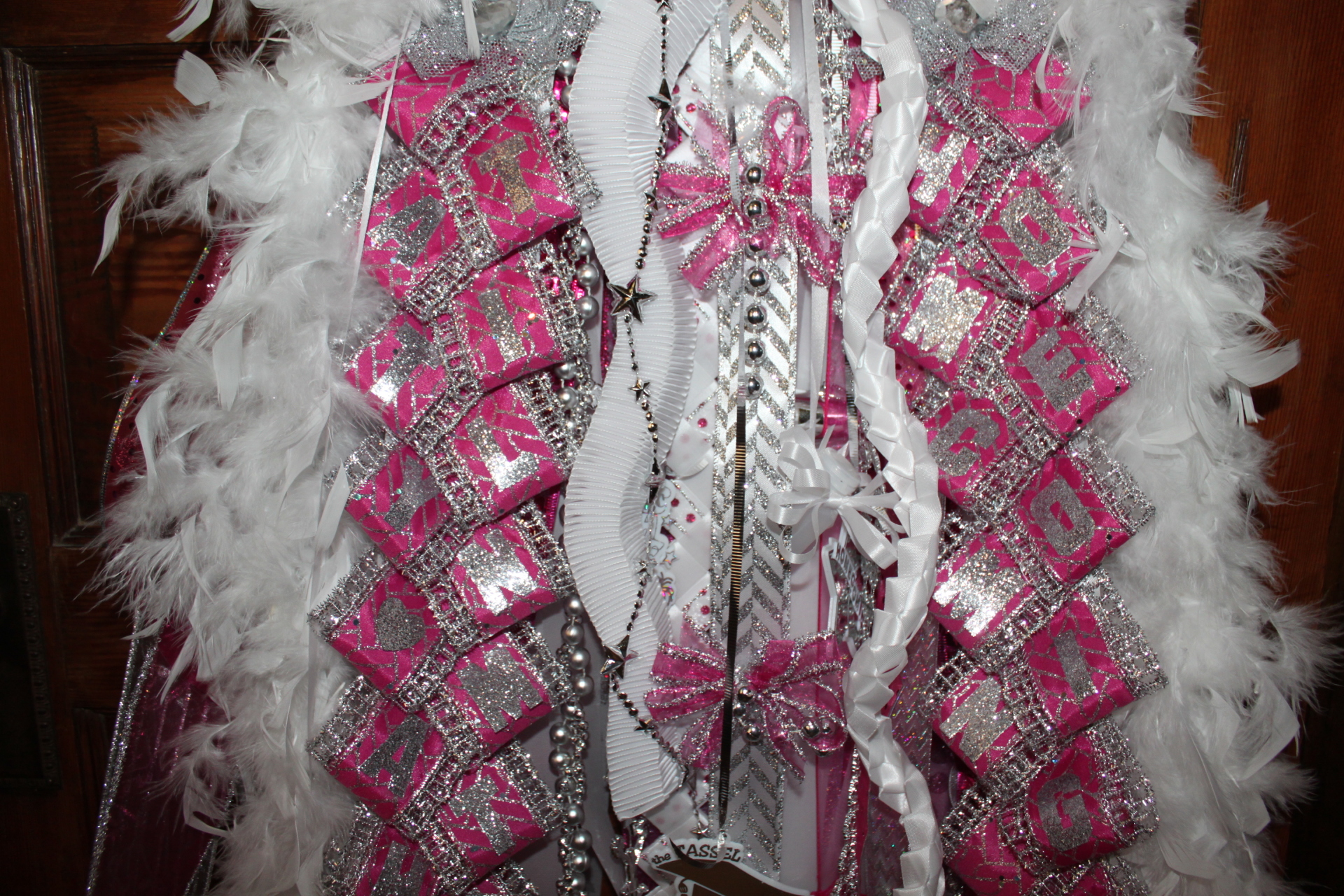 Jumbo Mum flower measures approx 12" across

You can add your favorite animal print or color to any mum

Customize your mum with your favorite character

One style of the Custom Sash mum
Classymums has been designing affordable "Classy" homecoming mums and garters in the north Texas area for 21 years.  With classymums you have 100's of trinkets to choose from, endless custom braided chains and ribbon choices and a designer to help you create your homecoming heirloom. 

The Classic mums start at $60.00 
the classic garters start at just $40.00

All school colors are available.